Study Spanish online in your own time with Instituto Cervantes. We are proudly introducing the AVE to Speak Spanish.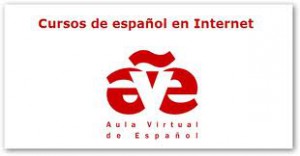 From Instituto Cervantes… "The Cervantes Institute offers the Spanish Virtual Classroom (AVE), the first platform that has contemplated, from its early planning stages, the goal of integrating Information and Communication Technologies (ICTs) and the teaching of Spanish in a single product. Many institutions, universities and private organizations have now incorporated the AVE into their training programs, Speak Spanish is one of them.
The AVE General Spanish Courses cover the first five levels of the Cervantes Institute's curriculum, as well as the Common European Framework of Reference for Languages, with more than 500 hours of instructional contents available for students.
The AVE is a training environment that incorporates instructional materials specifically designed for student interaction. It can be used both for on-site and semi-distance learning; the only requirement is to have a computer with an Internet connection.
The Spanish teacher arranges different group dynamics among the students, who can choose between semi-distance or distance learning, thanks to AVE communication tools: chat rooms, forums, blogs, wikis and e-mail.
The AVE includes plenty of multimedia materials, with more than 8,000 interactive activity screens and over 150 videos that show students the linguistic and cultural diversity of Spanish-speaking countries.
General Spanish courses cover levels A1, A2, B1, B2 and C1 of the Cervantes Institute's curriculum (PCIC) and the Common European Framework of Reference for Languages".
You can watch the official guide for the courses here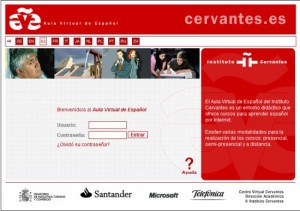 http://ave.cervantes.es/guias/AVE/guia_en.htm
2014 fees for AVE
$120 for 4 months – includes one 60 minutes private class to be arranged via Skype or face-to-face. This course is specially effective when you take private classes regularly. Private classes are $40 per hour per person or $60 for two or more students. You can take classes weekly or fortnightly.
Your online course will be closely supported by one of our teachers who will guide, suggest and give you feedback on your learning in the AVE once a week. If you are willing to enrol and you are not a beginner student, please complete the placement test and then fill in the enrolment form to know what level you'll be doing in the AVE. Send us the enrolment form by email and we'll send you the invoice. Once the deposit is made, we'll send you the user and login password to start.