We are happy to be part of the Multicultural Festival in Beverley Park, corner of Avonside Drive and Stanmore Road, Saturday 16th February from 11 am to 3.00 pm.
See us in the Inner City East Multicultural Festival – Celebrate diversity with a multicultural feast of food, activities, song, dance and arts and crafts from around the globe – It's a free Event!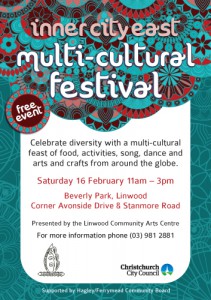 Nos vemos alli! – See you there!