What can you find in our Facebook page?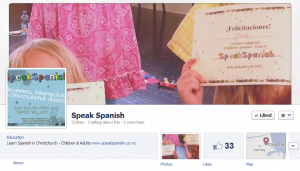 Updates from our website
Free online material we find interesting to practise your Spanish
Excellent links for parents to use with your children to keep Spanish going at home
Articles related to learning Spanish as a second language
Photos of our lessons
As you can see there are lots of reasons to Like our page. Gracias for Like us!!
See you in Facebook,
¡Hasta luego!