76 Peterborough Street, Christchurch City
Thursdays, 7.35 to 8.35pm
10 weeks
Jul 20, 2023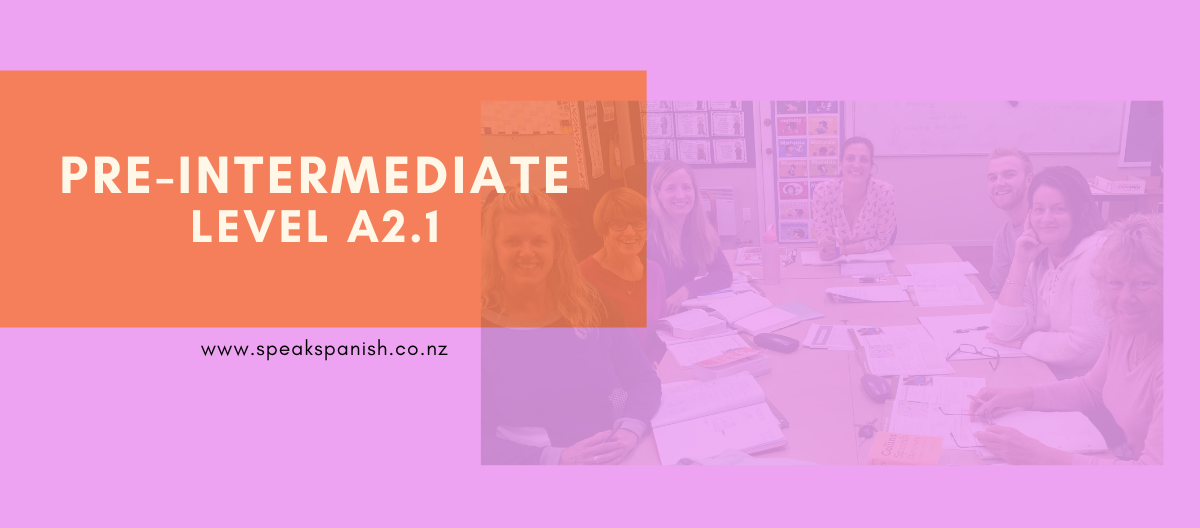 Term 3: Thursdays 20th July to 21st September 2023
This course is a level A2.1 course according to the Common European Framework of References for Languages. It is a course designed for students who have an elementary knowledge in Spanish but have taken at least 120-150 hs of Spanish classes.
We have two Pre Intermediate courses, one in the morning – Level A2.2 and one in the evening – Level A2.1; your goal in this level is to be able to communicate in areas of the most immediate personal relevance. We work A LOT on past tenses in this course as well as your fluency. We work with the Textbook and also readers (graded books) to promote conversation.
If this is the first course you want to enrol in, please contact us before enrolling to check your level: a 20 minute level test is required. Joining this course means you have to be able to know and communicate using the structures we have taught in Beginners courses  – Level A1 and match the abilities of those students in the course.
What to bring:
Book – Aula Internacional 2 PLUS (please make sure you have this edition to attend the course)
Notebook & pen
Your phone – use Word Reference App (dictionary)
Book required for this course: Aula Internacional 2 – Nueva Edicion ($120 as per June 2023).
Please read Terms & Conditions before sending your enrolment.