76 Peterborough Street, Christchurch City
Wednesdays, 12.00 to 1.30pm
10 weeks - 15 hs
Feb 1, 2023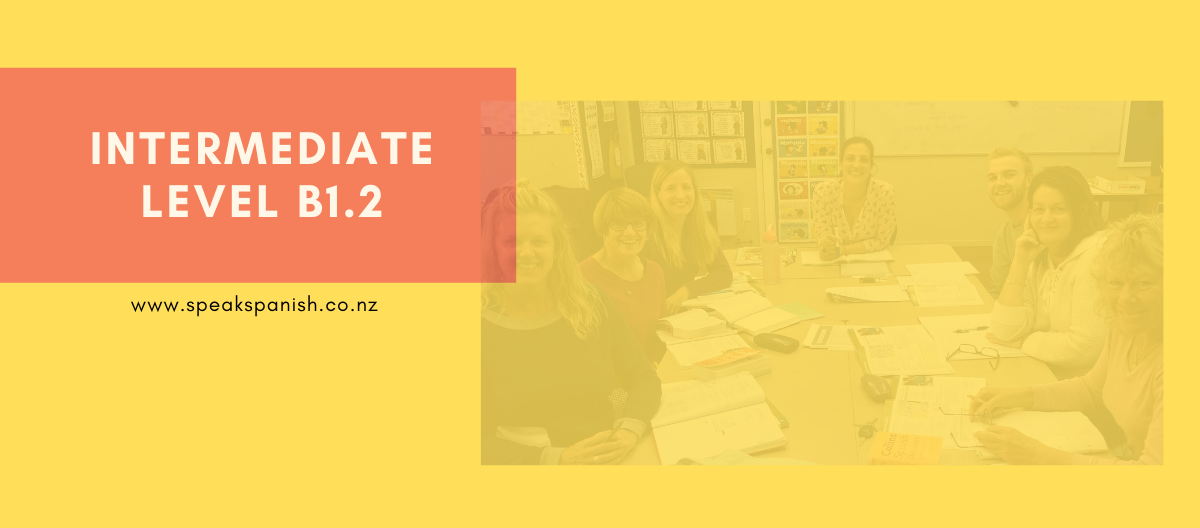 Term 1: Wednesdays 1st Feb to 5th Feb 2023
This course is level B1.2, we work with the book Aula Internacional 3 – Nueva Edicion + readers/books to discuss in class. This is mainly a conversational course focused on the grammar and vocabulary necessary to achieve Level B1. Note that we use the new version of the book in our B1 course in the evening.
Starting this course means you have to be able to know and communicate using the structures we have taught in in level A1, A2 & B1.1 courses, this doesn't mean you shouldn't have mistakes. Mistakes are welcomed! Speaking/ listening is a requirement and the main focus. We also work in other areas of the language. If your main focus is to improve your writing, grammar or study for DELE you may need to consider private lessons (we can discuss it in a meeting, please book a 20 min one with us).
If this is your first course at our institute, we require to test your level orally before joining. Please contact us by email to book a Level Test. We don't charge for Level Tests.
What to bring:
Book – Aula Internacional 3 – Nueva Edicion (please make sure you have this edition to attend the course)
Notebook & pen
Your phone – use Word Reference App (dictionary)
Book required for this course: Aula Internacional 3 – Nueva Edicion ($99) or buy it yourself online.
Please read Terms & Conditions before sending your enrolment.