76 Peterborough Street, Christchurch City
Tuesdays, 6.00 to 7.30pm
10 Weeks
May 2, 2023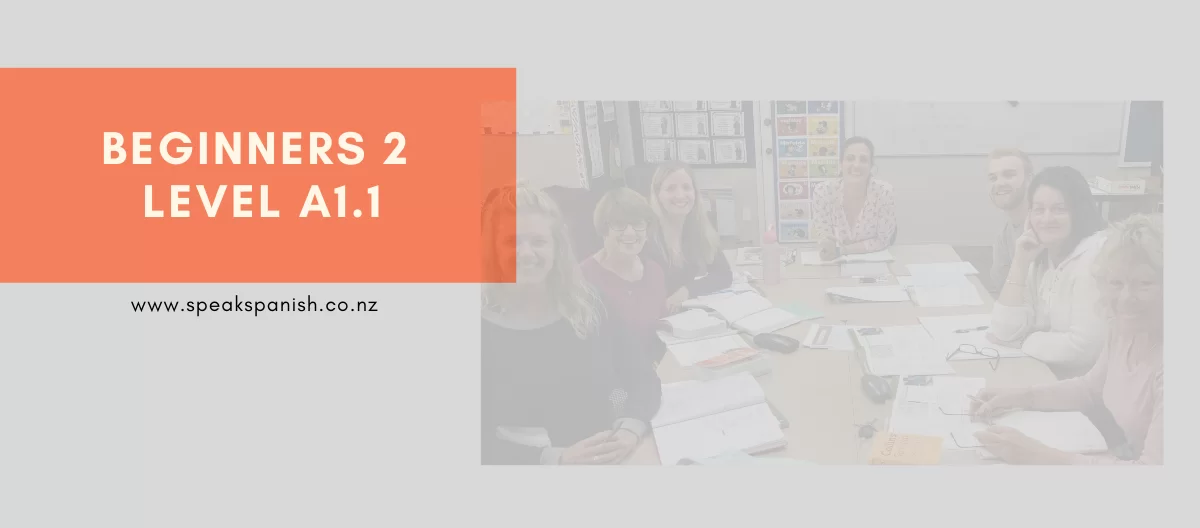 Term 1:
Tuesdays 2nd May to 4th July

 2023

This course is the follow up on Beginners 1 – Level A1 introduction. In Beginners 2 – Level A1.1 there is a great deal of vocabulary and phrases which you'll need when travelling – accommodation, transport, places, weather, seasons and also a revision on the contents learnt in the introductory course.

It is designed for students who have a very basic knowledge in Spanish – A1 beginner according to the Common European Framework of References for Languages. If this is the first course you want to enrol in, please contact us before enrolling as we need to check your level – 20 minute oral test/ interview. We do not charge for Level Tests.

Starting this course means you have to be able to know and communicate using the structures we have taught in Beginners 1, this doesn't mean you cannot make mistakes, mistakes are always welcome. If you have done some classes before but you are unsure you can take this level, please contact us, we will be able to advise what the best option is.

We have a maximum of 10 students in the course and a minimum of 5.

Teachers are qualified language instructors with experience.
Registration fee is free*
What to bring:
Book – Aula Internacional 1 PLUS (new book from 2021)
Notebook & pen
Your phone – use Word Reference App (dictionary)
Book required for this course:
Aula Internacional 1 PLUS (Spanish version ONLY) ($99)