Hola a todos!
We are now settled in Rangi Ruru Girls' School and enjoying the new venue. Please check our newsletter and our Facebook page for news regularly as we are offering extra free activities for registered students. We will offer a free workshop for children (part of KidsFeast 2015 at the end of the term for all children who are currently attending a class in term 2).
Term 2 – enrol & pay asap (some classes are almost full)
All courses please enrol online. Primary Schools (before, after and lunchtime clubs) please send an email.
Activities & events for registered students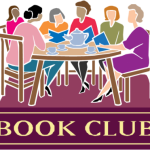 Book Club: All levels are welcome! Join us for a great discussion and guided conversation about this fantastic story "Gente que lee". 3rd meeting: Wednesday 20 May  6.00 to 7.00pm. Please download a copy of the book here. It is a leveled book suitable for peginners, pre-Intermediate & intermediate students.Please read the material before coming to the Book Club.
Conversation classes for beginners & intermediate: Would you like to have extra speaking practice during the week? they are every Wednesday and the cost is $25 per session. There is a discount for enrolling to 3 classes at a time (to be used any time during the term) $67.50. Please check for more details on our website.
Grammar workshop: Do you need extra help understanding the Spanish language structure? This Grammar Workshop is for students who have a Beginners or Pre-Intermediate level. Students will be polishing their knowledge on grammar understanding the importance when learning Spanish. Wed 27 May 6.00 to 9.00pm $67.50 for registered students
Pronunciation workshop: Do you need extra help to grasp the Spanish pronunciation? Come to learn how to make these Spanish sounds. We will talk about word stress, sentence stress, intonation and how to acquire fluency. Wed 10 June 6.00 to 9.00pm $67.50 for registered students
Please contact us if you need any help enrolling, have questions about our courses and workshops,
Hasta pronto!
Speak Spanish – Spanish Language Institute
59 Hewitts Road
Christchurch 8014
https://www.speakspanish.co.nz/
laura@speakspanish.co.nz
www.facebook.com/speakspanishnz
Twitter: @SpeakSpanishNZ
0800 ESPANOL (0800 3772665)