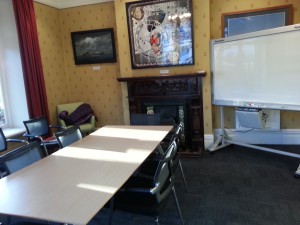 Our studio in 15 Worcester Boulevard
Espero que esten todos bien – hope you are all well!
Term 4 is just around the corner. This is the last chance to join classes! We are going to miss Beatriz , we certainly enjoyed her teaching. We wish her all the best of luck!!
This term adult classes will be in 34 Hanmer Street and 15 Worcester Boulevard, there is no adult classes in Salsa Latina.
If you have done one of our courses on term 3, remember to email us your end of the term test to check your progress.
Term 4 schedule is on our website for all children and adult courses starting on 17/10, 21/10, 22/10, 23/10 and 23/10. You have to enrol 'rápido' as some of the courses have limited spaces. Especially the ones held in our studio.
Some news…

Children + Parents classes (ages 2 to 5 years old) – Free trial lesson next week
We are organising a free trial lesson on Tuesday 15/10 (next week) at 10.00 (30 minutes) for children ages 2 to 5 years old in Salsa Latina – 12 Bath Street. We usually have different classes for different age groups but this trial will be for those who haven't been with us for a while or/and current enrolled students or/and new students + their parents to taste our classes! Please RSVP before this Friday 11/10 to book a space. Please tell us your child's name, age, date of birth.


An excellent grammar book for Beginners students
If you are on one of the Beginners 1, 2 or 3 courses and want to practise more at home, this is the book you must have!
We especially like the CD that comes with it which will help you with pronunciation, listening and speaking – areas that most students would agree are very tricky to practice at home…. Keep reading… (it's $32.14 at The Book Depository)


Language Perfect (web-based vocabulary tool)
Language Perfect is offering Speak Spanish's students a free month to use their website and Apps (iphone and Android). If you'd like to have a month free, please send us an email with the Subject: Language Perfect to obtain a username and password and start to check how much you know now! (Por favor remember to make sentences and put words the vocabulary in context once you have used this web tool)


Our Facebook Page…What can you find in our Facebook page?
Updates from our website
Free online material we find interesting to practise your Spanish (especially videos, watch our YouTube suggestions!)
Excellent links for parents to use to keep Spanish going at home
Articles related to learning Spanish as a second language
Links to our YouTube, Pinterest and Twitter accounts.
As you can see there are lots of reasons to Like our page. Gracias for 'Like' us!!

Fees
Please remember to pay your fees before the course starts to secure your booking. Gracias!
Keep Speaking Spanish!!
Hasta luego!
Speak Spanish
https://www.speakspanish.co.nz/
info@speakspanish.co.nz
www.facebook.com/speakspanishnz
Tel: 021 024 2 1778