It is that time of the year again! We are so close to Christmas! (and I am so close to have my second girl!! – I don't have a name yet).
Many things are happening at this time of the year for all of us. At the institute, we are finishing some courses this week and others next week so please read below to know what is happening in Dec and January.
Our Spanish Club on Saturdays has been a success this year although quite small yet, we have two different ability groups and heaps of fun on the second hour when we join to cook, play, role-play and have fun! Gracias for the amazing photo!
Feedback & reports for children
We are handing out our end of the term feedback form for you to fill. It is very important for us to know what you think about our courses and how we can help you to achieve your goals. Please send us an email regarding your children and children classes too.
All children classes will receive an end of the year certificate and comments on children progress. Please contact us if you have any questions.
Movie Night – for adults only
We have an end of the term free event as usual. On Wednesday 16th December at 6.00pm we are going to have our Movie Night on room L3. Please contact us if you are coming. More information here.
Conversation courses in January – 3 weeks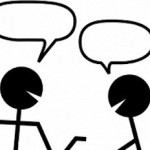 For students who want to improve faster and have more speaking practice, we have a conversation class to revise and put into practice the content learnt in Beginners 1, 2, 3 and Pre-Intermediate 1 during our term break.
Requirement: you have to be a register student who has done one of our courses, workshops or private classes in order to be able to attend these conversation sessions. Please read FAQs.
You will be improving your fluency, accuracy and pronunciation in these classes. This is a class for Beginners students, therefore the conversation class is guided. You will be able to practice the target language in a guided environment. It is also a class for those particularly interested in revising (those who have done courses but have not come to the Institute for a while – this will help you gain confidence and catch up).
Note: Conversation classes are only offered during term breaks. We had had very positive feedback in the past and students had told us conversation classes are beneficial. It is normal to feel unsure when joining a joint level class. Please contact Laura if you are wondering if these conversation classes are for you, we carefully accept students who are able to work together and will improve if coming to them. Enrol here.
Immersion Holiday Programs in January
Our holiday program operate on Mondays and Thursdays during primary schools term breaks. It is for children 5- 12 years old with or without Spanish language experience. We have different teachers working with different ages and abilities. Students can enrol for one day or in all 4 immersion days.
Parents are required to sign a Parent Authorization form as some days include excursions: activities include…
Monday 18 Jan – 9 to 3pm – Cooking typical Hispanic food
Thursday 21 Jan – 9 to 3pm – Circus orientated introduction & Buskers Festival
Monday 25 Jan – 9 to 3pm – Native NZ nature introduction & Riccarton Bush
Monday 28 Jan – 9 to 3pm – NZ & Hispanic history & Museum visit
Special offer: students who came to one of our courses are able to try the Immersion Holiday Program on Monday 18th Jan, spaces are limited, so please enrol as soon as possible. More information and details here.
Term 1 2016
We usually start courses on the second week of the term but as holidays are so long between term 4 and term 1, we have decided to start courses on Monday 1st February. Please enrol as soon as you know you are coming as it is important for us to organise teachers, hours, etc.
DELE informative talk in 2016 – with Eva
We will offer a free informative talk on Thursday 21 Jan at 7.30pm regarding our preparation for the official DELE exam in 2016. This is an interesting opportunity and we are certainly committed to make it work in Christchurch. Please email us to register your interest to join Eva!
Private lessons
We offer private lessons all year round, please contact us if you wish to book private lessons. Details and fees are here for adults & children. We offer 20% discount when paying for 10 private lessons – please read T & C (to be used in one term only).
Feliz Navidad & próspero Año Nuevo para todos!
Click here to listen to our recommended "villancicos" – carols in Spanish
Laura D'Amico
Head Teacher
Speak Spanish – Spanish Language Institute