End of the term tapas – next week!!! + Quiz – a free event for all past and current students. Please read below…
Hola a todos!
It is the end of the term already. Gracias for all your effort during the term. We love to see how everybody is improving and speaking more and more Spanish.
We have big news for next term….
We are excited to announce we are going to move our adult classes to 69 Worcester Boulevard from next week. This is the home of Languages International Christchurch and they are now sharing their venue with us in the evening.  This is a renovated, seismically-strengthened historic building  with comfortable centrally-heated classrooms and a student lounge which we will be using on our special events night around the year. There is wheelchair access. Off street parking is free after office hours or else you can park on the CCC parking on the corner of Worcester Boulevard and Rolleston Avenue.
We are also offering adult classes in Salsa Latina (on Sunday mornings) and in Lincoln Events Centre (on Tuesdays) as usual.
You can now enrol for term 2 on our website. Please do it as soon as possible as some of the classes are particularly popular.
We have online virtual classes from Instituto Cervantes ($120 for 4 months) + private classes ($40) for those who cannot commit on a weekly basis.  This courses can start at any time (all levels are available). Watch an introductory video. 
Conversation classes
This year we have started a conversation class for Beginners 1, 2 and 3 on Tuesdays. If you like to have more speaking practice, this extra class is the class for you, especially if you are travelling in a short while. It is a drop in class so you can come any Tuesday you like, the cost is $15 per class (you can pay cash on the day). The class runs on Tuesdays 7.30 to 8.30 pm in 69 Worcester Boulevard. You will be practising the topics you have seen in class with role plays, games, dialogues and having fun!
If you like to come along between 15/04 and 06/05 (during our term 1 break) please email Laura to register your interest. We will have a class during our term 1 break if there is enough interest. Gracias!
End of the term tapas!!! + Quiz – adult current and past students welcome!!
On Tuesday 15/04 (next week) we are organizing a tapas night (for all our adult classes) in our new venue 69 Worcester Boulevard – Languages International from 5.30 to 7.30 pm. There will be a Quiz in Spanish & English at 6.45 if you like to come along and check your knowledge (in the Spanish language and the Hispanic speaking countries). You are welcome to bring something to eat or drink. Come along and celebrate the end of the term and let's make a toast on our new fantastic venue!!!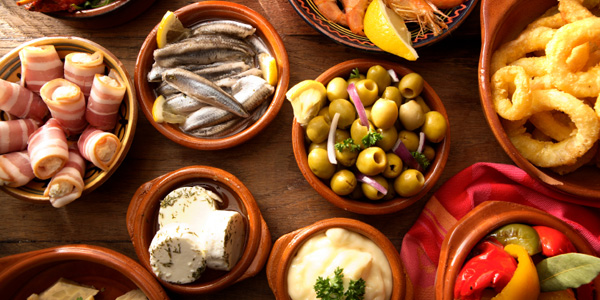 Children classes
We are running classes at Beckenham, Ladbrooks, Salsa Latina and 34 hanmer Street (on Saturdays for children 2 & 3 years old + parents). Enrol on our website for next term now. We will be soon adding some new schools!
Free parents workshop – Raising Bilingual Children and The benefits of learning a second language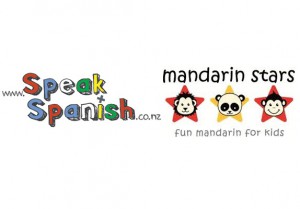 Mandarin Stars and Speak Spanish will be offering a free and informative workshop for parents who are raising bilingual children or parents who would like to learn more about the benefits of children learning a second language. Melissa Heyrick, from Mandarin Stars, and Laura D'Amico, from Speak Spanish, are going to guide you, give you tips on what to do at home and answer all of your questions about raising bilingual children. They will also share accounts of their students language learning and their own children too. Please contact us to book a spot or to find out more information.
Join our Facebook & Twitter account for more news and updates. Gracias!
Hasta pronto!