76 Peterborough Street, Christchurch City
Mondays, 9.00 to 3.00pm
Sep 25, 2023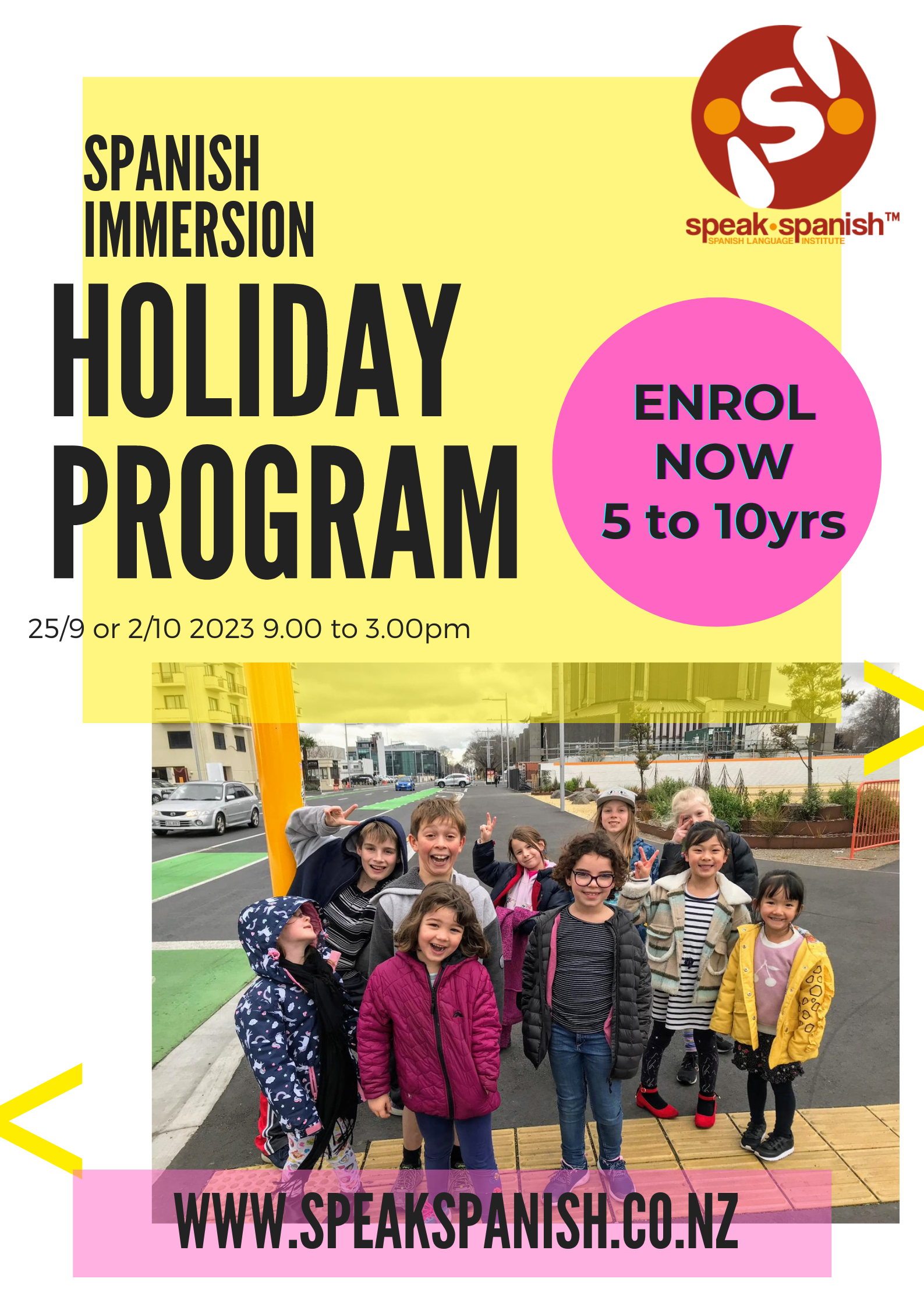 We started our Immersion Holiday Program more than 10 yrs ago!
Children learn and practice Spanish from 9.00 to 3.00pm, they are introduced to the culture and the language through activities and games. The goal of the IHP is to have a fun introduction of the language.
Groups are small, ratio per teacher 10 children. This IHP is only for children who have little or no knowledge of Spanish. All our teachers are qualified and native Spanish teachers.
Sessions & Fees:
$69 per child per day. 10% discount second sibling enrolment. Payments in full are required 2 weeks before. Fees are not refundable.
What to bring:
Please note fees are required to be paid in full before it commences.  Please refer to Terms & Conditions before enrolling.