76 Peterborough Street, Christchurch City
Tuesdays, 9.00 to 3.00pm
Jan 25, 2022
76 Peterborough Street, Christchurch City
Wednesdays, 9.00 to 3.00pm
Jan 26, 2022
76 Peterborough Street, Christchurch City
Thursdays, 9.00 to 3.00pm
Jan 27, 2022
Fee
$69 per day ($50 enrolment fee to pay ASAP)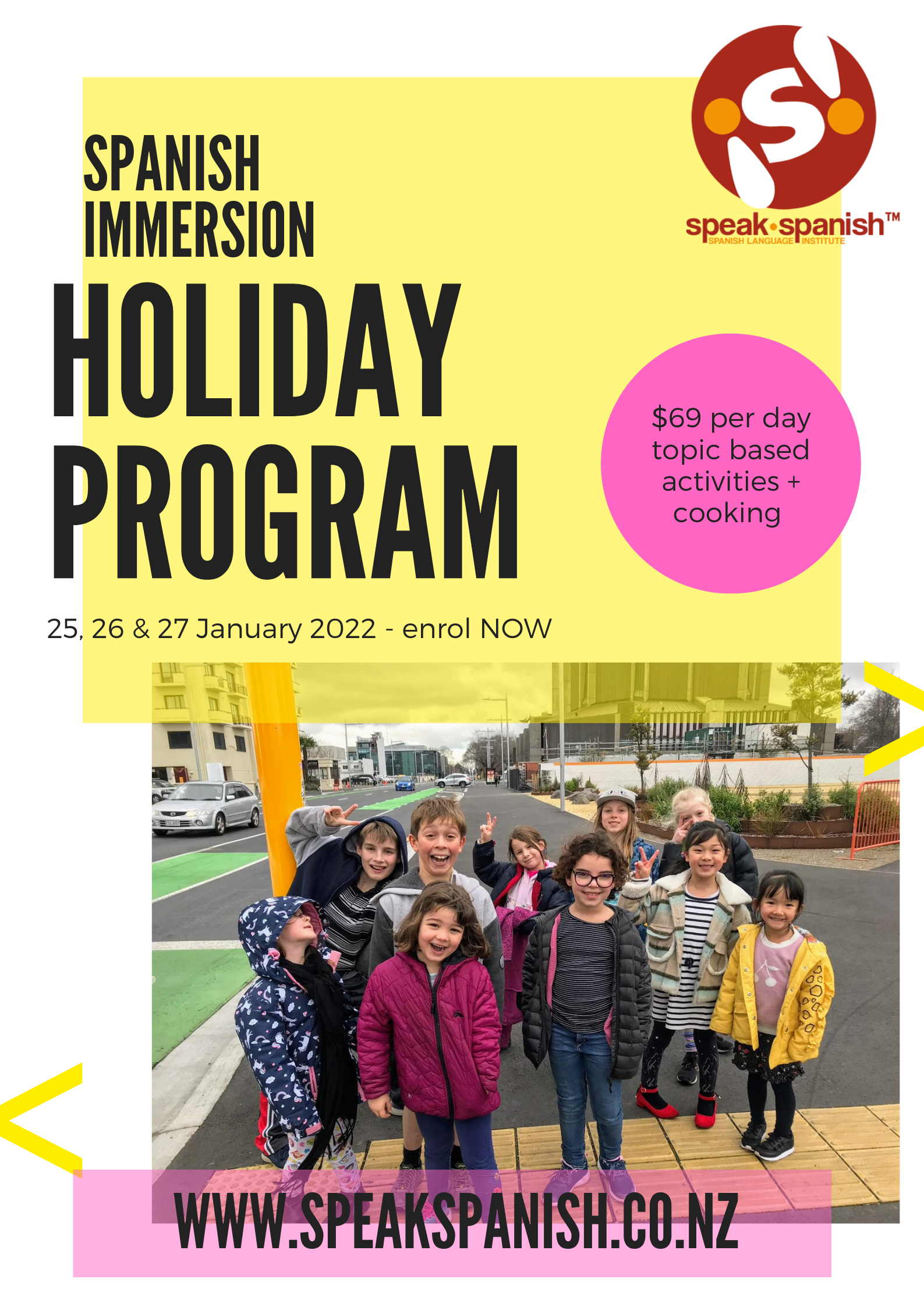 We started our Immersion Holiday Program almost 10 yrs ago!
Children learn and practice Spanish from 9.00 to 3.00pm based on the topic of the day: cooking, visit the Museum, visit the Art Gallery & art! Children usually love it, especially the cooking.
Groups are small, ratio per teacher 10 children.
Sessions & Fees:
$50 enrolment fee, non refundable (this is to make sure you are committed to come; you will be invoiced for the full amount of the IHP minus this enrolment fee 2 weeks before it starts. Payments in full are required before we start)
$69 per child . Please specify if your children have any dietary requirements (dairy free, gluten free, etc) to take into account for our cooking sessions.
Please note fees are required to be paid in full one week before the workshop commences. All our teachers are qualified and native Spanish teachers. Please refer to Terms & Conditions before enrolling to the course.