76 Peterborough Street, Christchurch City
Wednesdays, 1.40 to 3.10pm
10 weeks, 1.5hs p/w
Jul 28, 2021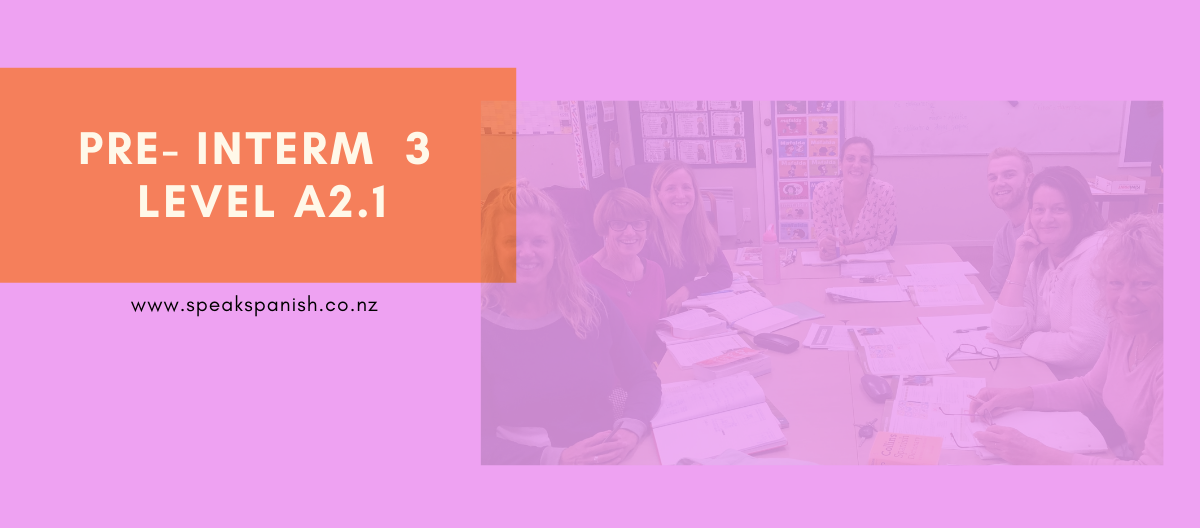 This course is the follow up on Pre- Intermediate 2. This course will help you to brush up all the content learned in your 2 previous Pre- Intermediate courses level A2.
It is a course designed for students who have an elementary knowledge in Spanish but have taken at least 75 hs of Spanish classes -A2 beginner according to the Common European Framework of References for Languages.
If this is the first course you want to enrol in, please contact us before enrolling as we need to check your level: 15 minute level test. Joining this course means you have to be able to know and communicate using the structures we have taught in Beginners 1, 2 & 3 and have been introduced to some past tenses.
You need to bring:
*notebook;
*your copy of the book – Aula Internacional 2 Nueva Edición;
*your phone to use Word Reference as your dictionary.
Books for this course are available to purchase, please send an email if you would like to buy a copy ($89).