59 Hewitts Rd. Rangi Ruru Girls' School
Fridays, 7.00 to 8.45pm
Jun 29, 2018
59 Hewitts Rd. Rangi Ruru Girls' School
Fridays, 7.00 to 8.45pm
Jul 27, 2018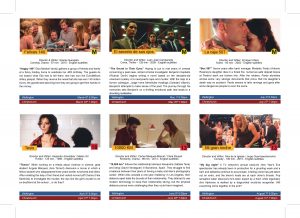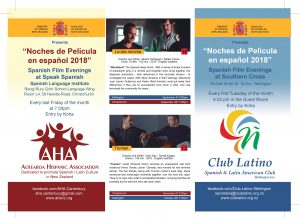 Every Friday of the month – April to November 7.00pm
This year we are offering our free event in association with AHA – Asociacion Hispanica Aotearoa and Embassy of Spain for sending the movies… bring something to eat and/or drink.. We'll be at out institute in Rangi Ruru Girls' School – 59 Hewitts Road – Language Wing room L4. Donation entry (AHA)
Everybody welcome not just Speak Spanish's students.
Please enrol here to book your seats as spaces are limited! It is important we know how many people we are expecting on the night, gracias! Refer to the images for movie details.
We look forward to hearing from you!
Nos vemos – see you.
Friday 29th June – 7pm: 10000 Km
Friday 27th July – La caja 507