59 Hewitts Rd. Rangi Ruru Girls' School
Saturdays, 9.00 to 10.00am
8 weeks
Oct 28, 2017
59 Hewitts Rd. Rangi Ruru Girls' School
Saturdays, 9.00 to 10.00am
8 weeks
Feb 10, 2018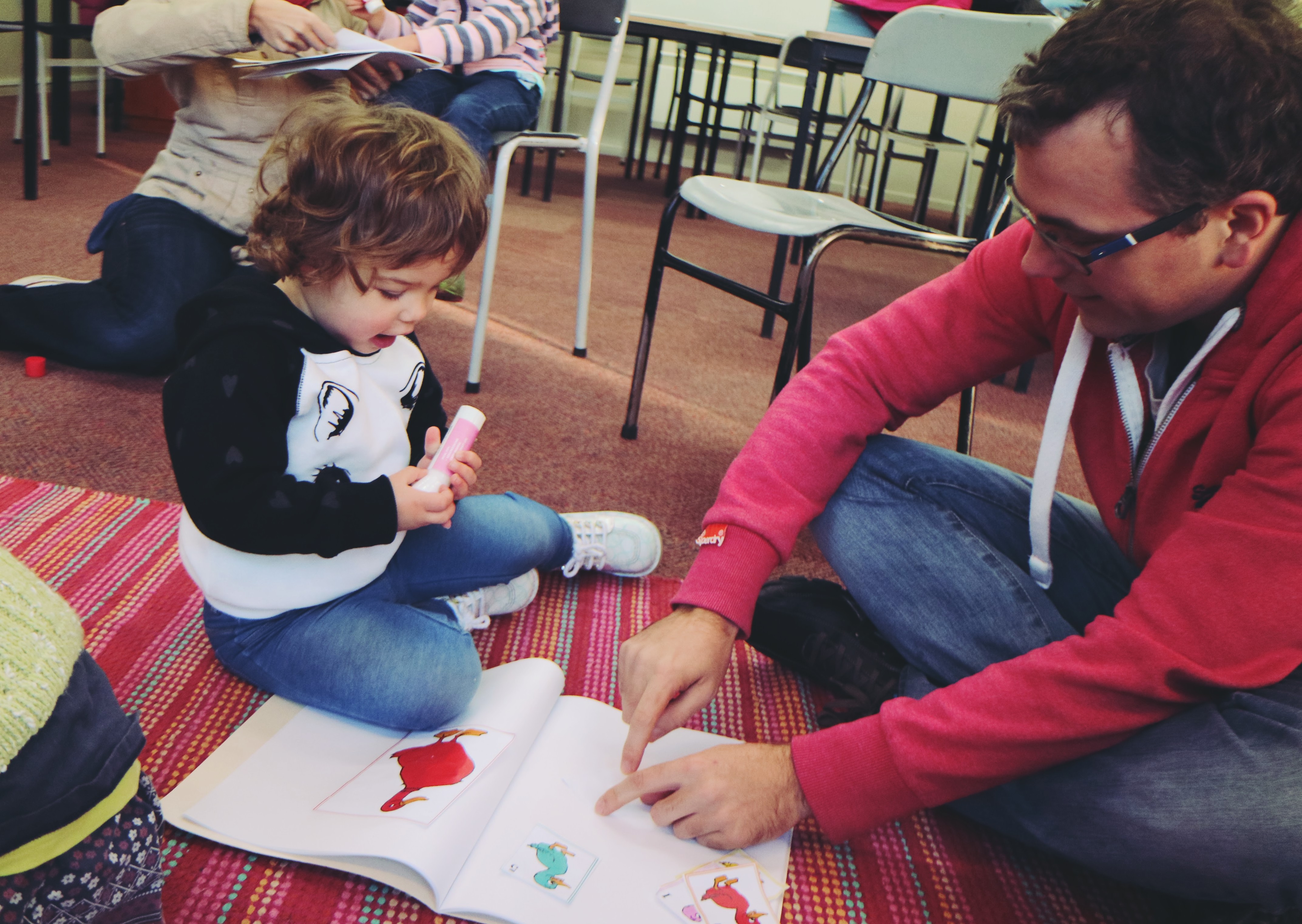 Introduction
Our family courses: "Children + parents" are on Saturdays in our institute. We may add other locations during the year if we have enough interest.
Our fun and interactive family courses are focused on the children; parents are encouraged to work with the children in some of the activities – some parents are more involved than others – there is no pressure, the teacher guides you along the way. This course is for native and non native speakers. We introduce the target language through total immersion using songs, dancing, stories, games, passive and active activities including arts and crafts. This means children and also parents will learn Spanish in a real and relevant environment carefully planned for their developmental stage.
We have a wide range of free resources on our website so children and parents are able to reinforce the target language learned at home if they wish too. Such activities include: downloading flashcards, listen to songs and videos and/or read stories. Parents can find the resources by clicking onto the topics we are teaching during the term.
Children will receive Spanish scrapbook to collect all their work at the beginning of the term and a personal certificate with comments at the end of the term.
*First class is FREE when enrolling in a whole term for the first time; 10% discount to siblings enrolled in the same term.
Program example for 2015/ 2016*
Term 1: Me & my family, numbers, colours, my body and action games, Easter
Term 2: Farm & zoo animals, my garden: insects & plants
Term 3: Food, drinks, my birthday party, dressing up
Term 4: Seasons, clothes, numbers, colours, shops, transport, holidays, Christmas
*programs may differ if we have families who have been coming to our courses for a while and hence they have already worked with these topics. We try to include topics which are relevant to children's lives and their routines i.e. if we know you are travelling, we will be adding "Travelling by plane, food on the plane and our luggage". It is important to know what your children like and what they do, learning is much more meaningful!
Please note fees are required to be paid in full one week before the course commences. No classes on long weekends.
All our teachers are qualified and Spanish teachers. Please refer to Terms & Conditions before enrolling to the course.