Baking class – clase de cocina
We enjoyed our baking session on last Saturday in our Spanish Club at the institute.
Alfajores de maicena are very typical in Argentina and so delicious!! They are delicate corn flour biscuits filled with "dulce de leche" – sort of a caramel sauce and finished with coconut. We used caramel sauce on Saturday but you could use Nutella as well.
They are easy and fun to make! Have a look…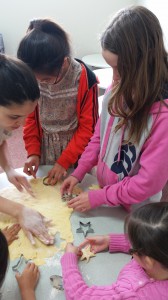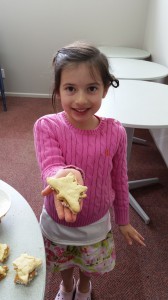 Ingredientes para Alfajores de maicena (click on the image to see the full recipe in Spanish)
Watch a video…